Why Teens Love Invisalign
We understand that teenagers want to look and feel their best, which is why we offer Invisalign for teens in Tallahassee, FL. Invisalign for teens is a discreet, comfortable method for straightening teeth without using traditional metal braces. Furthermore, because Invisalign aligners are essentially invisible, teens will not feel self-conscious while wearing them.
Invisalign aligners are not only more inconspicuous than metal braces, but they are also removable, allowing teens to eat and drink anything they want. This level of simplicity also means that teens won't have to worry about food getting caught in their aligners or having problems brushing and flossing their teeth.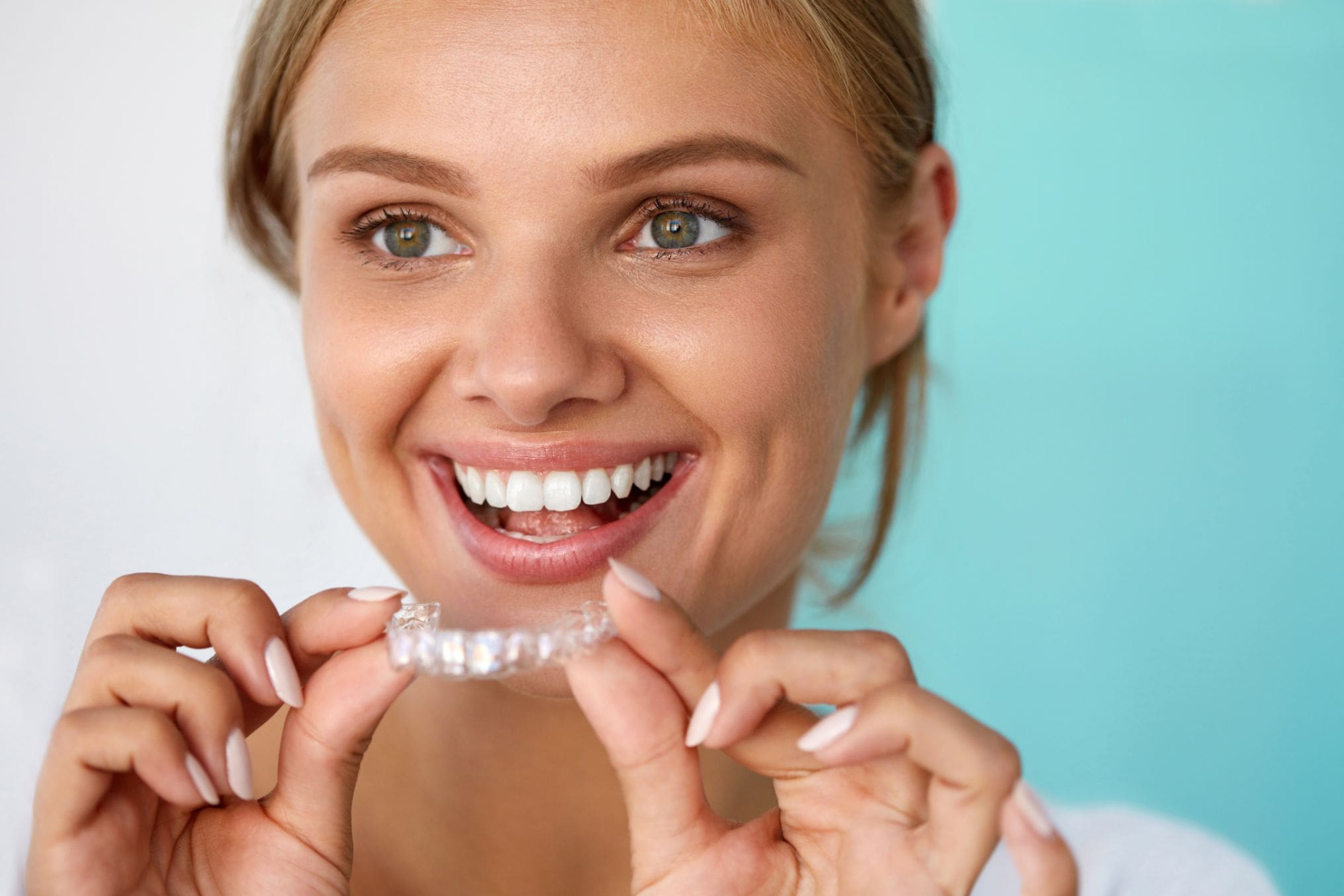 How The Invisalign System Works With Teens
The Process
Invisalign straightens your teeth gradually over time by using a series of removable, personalized aligners. Your teeth will shift into place with each new pair of aligners, resulting in a straighter and healthier smile. The aligners are comprised of a smooth, pleasant material that will not cause discomfort for your gums or cheeks. Furthermore, no one will notice you are wearing them because they are clear!
The procedure starts with a thorough consultation with one of our skilled orthodontists, Drs. Michael or Taylor Vracar. They will examine your mouth and take thorough impressions of your teeth to build 3D photographs of your teeth.
This information assists them in developing a treatment strategy based on your specific needs and intended outcomes. Following that, custom-made aligners are manufactured for your unique smile.
When the aligners arrive, you will wear each set for two weeks before moving on to the next set in the series. For best efficiency, you should wear your trays at least 20-22 hours per day, which means you can take them out for eating or brushing your teeth but should otherwise maintain them in place as much as possible throughout the course of treatment (typically 12-18 months). It is critical to attend regular checkups throughout this time, so Drs. Michael and Taylor Vracar can monitor progress and make any required modifications.
Invisalign Features
Invisalign for teens also includes features such as progress trackers, wear indicators (blue lines on the trays that wear away with usage), and compliance reminders that help ensure successful treatment. These features are designed to make it easier for teens to stay on track with their aligner treatments while still enjoying the freedom of removable aligners.
At Redemption Orthodontics, we understand how important it is for teenagers to feel their best, which is why we offer Invisalign for teens in Tallahassee, FL. Our experienced orthodontists, Drs. Michael and Taylor Vracar and the team are dedicated to providing the highest quality care tailored to each individual's needs. Contact us today to schedule a free consultation and learn more about what Invisalign can do for you!
Is My Teen A Candidate For Invisalign?
Invisalign can be used to correct a wide variety of orthodontic issues, including:
Crowding
Spacing
Open Bites
Overbites, underbites, and crossbites
If you're unsure if your teen is a candidate for Invisalign, our top-rated team at Redemption Orthodontics can help. We offer free consultations to discuss treatment options and determine if Invisalign in Tallahassee, FL, is the best option for your teen's individual needs.