Having braces as a teen can greatly impact your self-confidence and oral health. At Redemption Orthodontics in Tallahassee, FL, we understand the importance of braces for teens and are dedicated to providing personalized care tailored to each patient's needs. Our team of specialists is committed to helping teen patients in Tallahassee achieve their desired smile with braces that fit their individual needs and lifestyle.
Boost Your Confidence With Braces For Teens
Braces for teens can drastically improve their self-confidence and oral health throughout life. When children start to develop their permanent teeth, they can experience problems such as overcrowded or crooked teeth, making taking proper care of their teeth more difficult. Orthodontic treatment can assist teens in maintaining better oral hygiene and resolving issues with spacing and biting. Redemption Orthodontics provides personalized care tailored to each patient's needs, ensuring optimal results.
Choosing the right orthodontic treatment can be difficult, but Redemption Orthodontics understands that braces are an important part of growing up. Our team of specialists takes pride in providing quality service and is dedicated to helping teen patients achieve the smile they deserve. If your teen is looking for braces in Tallahassee, FL, contact Redemption Orthodontics today to request a free consultation.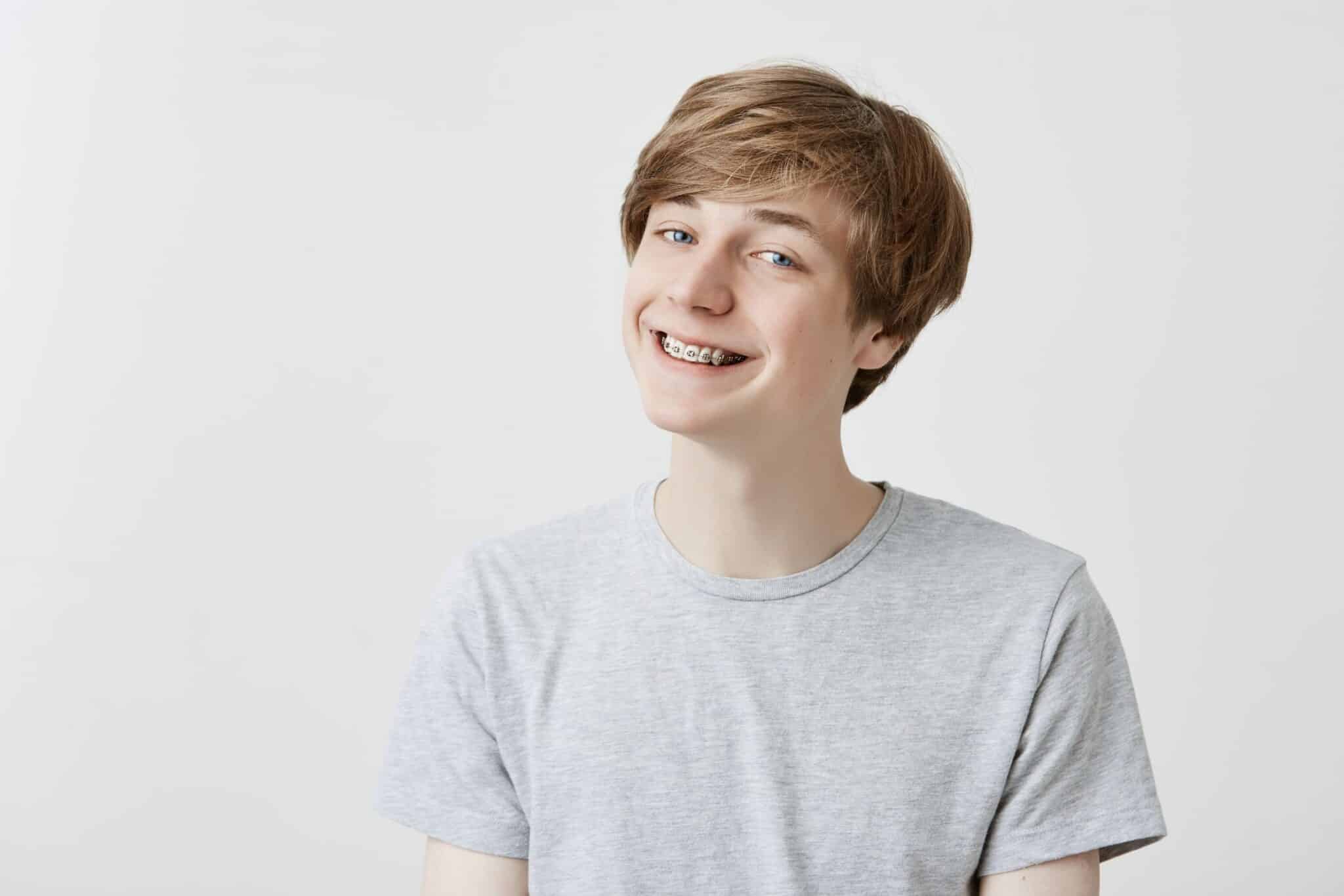 Types Of Braces We Offer For Teens At Our Tallahassee Practice
Investing in orthodontic treatment is one of the most important aspects of achieving a healthy and confident smile. With the different braces available, it's important to understand which type works best for your needs.
Metal and Gold Braces
Metal braces are the most common type of orthodontic treatment and are made from stainless steel or titanium; plus, we offer them in gold. They work by using metal brackets to move your teeth into place, and they are adjusted every 4-6 weeks as your teeth move into alignment.
Metal braces can be used for minor to severe misalignment cases and can even be customized with colored elastics.
Clear Braces
Clear braces look like traditional metal braces but are much less noticeable due to their clear material. Clear braces use an invisible ceramic material that blends in with teeth more naturally than metal braces, making them less visible when smiling or talking.
They work similarly to metal braces but require regular adjustments every 6-8 weeks to properly move teeth into alignment.
What To Expect With Braces As A Teen
Many young people worry that wearing braces will be too disruptive to their daily routine. Redemption Braces has team members who can empathize with your worries. Our primary goal is to help our adolescent patients continue with their usual activities as they begin their journey with braces.
We also supply useful advice on how to maintain your orthodontic appliances, such as:
Eating soft and chewy foods
Careful brushing following each lunch and snack
Avoid opening anything with your teeth
Setting up routine visits to the dentist and orthodontist
Teens can continue their normal activities during orthodontic treatment with braces provided necessary precautions are taken, such as wearing a mouthguard during contact sports. Contact Redemption Orthodontics today or request a free consultation if you are searching for an orthodontic practice in Tallahassee, FL, that specializes in treating teens.