Tallahassee Orthodontic Treatment With Braces For Adults
More and more adults are seeking orthodontic treatment with braces to enhance their smile and dental health. Braces have been shown to improve more than just the aesthetics of a person's smile; they can also improve their bite and fix other structural flaws that may cause difficulties down the road. Adult braces have been increasingly popular in recent years as many adults seek orthodontic treatment to improve their smiles and address various dental concerns.
At Redemption Orthodontics, we specialize in providing braces for adults in Tallahassee, FL, who are seeking improved aesthetics or relief from bite problems that have been caused by misaligned teeth. Our skilled orthodontists will collaborate with you to determine your unique needs and provide a treatment plan suited to your personal goals. We offer various braces options, including traditional metal brackets, clear ceramic brackets, and lingual braces.
Why You May Need Orthodontic Treatment
Although most people associate orthodontic treatment with adolescents, many adults can benefit from braces and other similar devices. The methods and techniques used to correct misaligned teeth and boost oral health have come a long way. Adults can benefit from orthodontic care for both aesthetic reasons (like correcting a crooked grin) and health ones (like preventing tooth decay) by having their teeth and jaws realigned.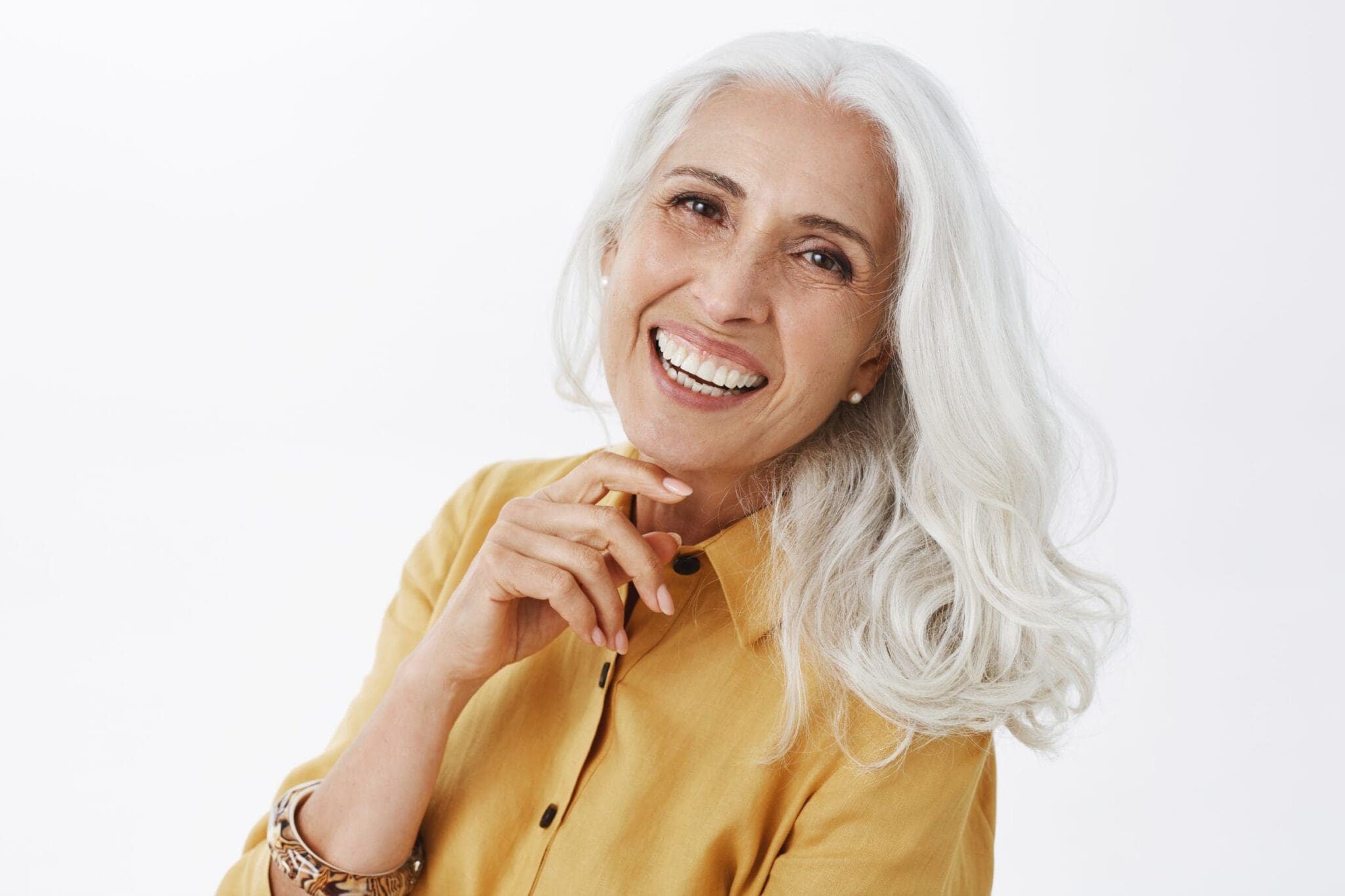 #1 Tallahassee Adult Braces Specialist
Orthodontic treatment not only improves the aesthetics of a person's smile, but it can also positively affect a person's oral and overall health by reducing the risk of tooth decay and gum disease. Straighter teeth are easier to floss and brush, making them less likely to accumulate plaque and bacteria.
Additionally, braces can help correct any bite problems and reduce muscle strain in the jaw by evenly distributing the forces of biting. It's crucial for adults who are thinking about getting braces to keep in mind that they shouldn't let their age stand in the way of obtaining the benefits they deserve.
The Self-Ligating Bracket Difference For Adults
What Are Self-Ligating Brackets?
Self-ligating brackets are braces that use a specific clip to hold the archwire in place rather than rubber bands. This clip is intended to relieve pressure on the teeth and gums, resulting in shorter treatment times and reduced discomfort during adjustment periods.
Furthermore, self-ligating brackets necessitate fewer visits to our office for corrections, resulting in fewer missed days of school or work!
Are Self-Ligating Brackets Right for Me?
Self-ligating braces are most suited for patients with moderate to severe issues that need correction, such as overbite or underbite, crooked teeth, and spaces between teeth.
They also offer other advantages, such as improved comfort and efficiency. By cutting out the need for clear elastics or metal ties, self-ligating braces can give you a more comfortable experience with fewer trips to the orthodontist's office due to fewer appointments needed, which can save both time and money.
If you are looking for a convenient and comfortable way to maintain your orthodontic treatment while still achieving great results, self-ligating brackets may be right for you!
If you are considering self-ligating braces in Tallahassee, FL, contact us today to request a free consultation!